Lion Rock Surf Shop is in Piha, on Auckland's west coast. It's probably the closest surf shop in NZ to the surf. The shop is located on the side of the Piha Store, right across the road from the camping ground.


Come see us
26 Seaview Road
PIHA 
Next to The Piha Store
West Auckland 
(09) 8128 433  &  021 325 692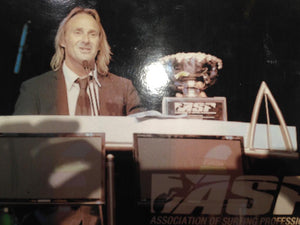 About
Iain 'Ratso' Buchanan is a living legend of NZ Surfing. As a 16 year old he transplanted himself to Cronulla, Sydney to learn his craft as a shaper, returning to compete in the NZ Nationals, winning the Open 5 consecutive years, '83-'87, a feat only matched by Wayne Parkes.
A part of the bourgeoning ASP World Tour, now known as the WSL he finished 34th on his first year. Since 2014 Ratso has been the WSL Head Priority Judge, a role he still enjoys to this day.
A founding member of Piha's premier boardriders club Keyhole, he moved out to Piha in the 90's and has never left. In 1999 Ratso opened Lion Rock Surf Shop.
In 2001 Ratso was inducted into the Suring NZ Hall Of Fame. In 2011 he become NZ's only ASP World Champion, competing against former world champs Ratso won the coveted ASP Masters, you can see the Cup in store!